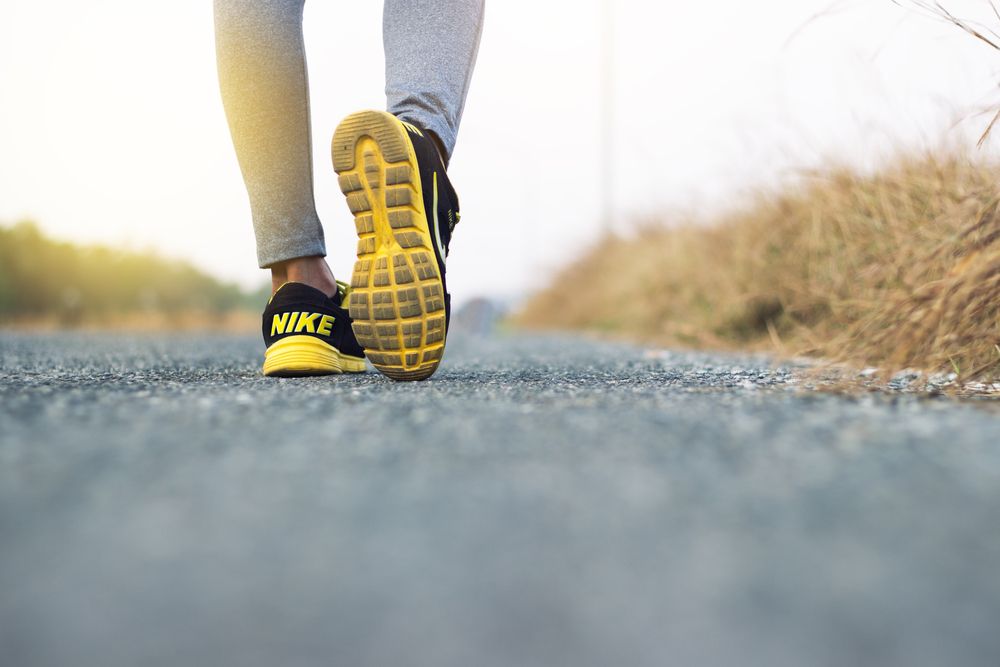 Nike is one of the biggest and best sports brands in the world. Their team researches every aspect to create the best products for every athlete.
Researchers test theories and conduct studies in pursuit of enhancing performance, reducing injury, strengthening perception and feel, and delivering innovative products to athletes.
More information about the Nike Explore Team Sports Research Lab
The Nike Explore Team Sport Research Lab is philosophically and physically at the heart of the NIKE, Inc. World Headquarters in Beaverton, Ore. It began as a small lab in Exeter, N.H. more than 30 years ago, and has grown into a world-class research facility harnessing dedicated brainpower and state-of-the-science research equipment unequalled in the sporting goods industry. Carrying on the traditions of Nike's original sport researcher Bill Bowerman the lab continues to deliver proven scientific insights that help drive performance innovations across the Nike brand.
Today, the lab employs more than 40 researchers, many of whom hold doctorates or master's degrees in a wide range of scientific disciplines including biomechanics, physiology, biomedical engineering, mechanical engineering, physics, math, kinesiology and systems science. Combined, the team brings more than 250 years of sport research experience to NIKE, Inc.
The research lab is an integral part of the Nike Explore Team, whose mission is to drive product innovation for athletes everywhere. The lab fuels product innovation specifically through knowledge and insight gained from a scientific understanding of athletes and athletic performance. The research encompasses fundamental questions to unlock innovation, and builds on a knowledge base by tapping into insights from the world's best athletes. Over the years, researchers have tested countless ideas in pursuit of aiding performance, reducing injury risk, enhancing perception and feel, and delivering innovative products to athletes.
As a global hub of sport science knowledge, the sport research lab has established research partnerships with major universities and institutions throughout Asia, Europe and North America. These strategic partnerships, along with access to the world's best talent, tools and athletes, allow the lab to maintain cutting-edge science.
Areas of focus
Nike sport research focuses on biomechanics, physiology, sensory/perception and data science.
BIOMECHANICS
Biomechanics is the study of human movement and related forces. A critical area of study in the lab, the Nike biomechanics team focuses on understanding the mechanics of athletic skills and maneuvers with the intention of enhancing performance and reducing the risk of injury. The scientific information collected by the team is applied to product design and development.
One way Nike scientists can measure the body's movement is with a sports science visualization tool. This tool generates a 3-D rendering of an athlete in motion, delivering key data and insights that inform designer decisions.
PHYSIOLOGY
The Physiology team conducts research with the goal of creating footwear and apparel solutions that enhance athlete performance. The goal of this research is to create footwear and apparel solutions that lower an athlete's body temperature and reduce his or her energy expenditure, thereby allowing him or her to train longer and harder.The team focuses on three primary athlete needs:
Thermoregulation—With the use of environmental chambers, Nike physiologists are able to bring the heat of Rio de Janeiro or the frost of Sochi to Beaverton. Both athletes and the specially designed sweating mannequin known as Hal (a life-sized anatomical model), are tested in these chambers, allowing Nike physiologists to conduct critical thermoregulation research.
Recovery—Practice and competition can leave athletes feeling exhausted and sore. Nike physiologists strive to develop apparel that helps athletes recover more quickly so they're ready for the next challenge.
Economy—The physiology team helps develop footwear that allows athletes to run more efficiently, giving them more "miles per gallon," which saves precious energy for the end of the the race or fourth quarter of the game. Ultimately, this allows athletes to run further, faster and longer.
PERCEPTION
The perception team explores how sensory perception influences and interacts with athletic performance. Through subjective evaluation of product attributes, usability and durability, perception researchers devise solutions to age-old questions like "How can I run faster?" and "How can I jump higher?"
The perception team works closely with the physiology team to understand athletes' opinion of a garment's general comfort, thermal comfort and moisture management capabilities in different environments. Understanding an athlete's perception enables the physiology team to know how athletes truly feel while exercising in Nike apparel in different environmental conditions.
DATA SCIENCE
The data science team in the lab uses mathematical modeling and prediction of the complex interaction of athletes and Nike products. The five key areas of research include data mining, mathematical modeling, data standardization, data storage solutions and knowledge engine.